Welcome back to your monthly report of game news, where I do my best to compile everything into one convenient ad-free place, so you don't have to worry about the pesky cracks that info can fall through at other publications!
Thanks and credit for the banner image as always goes to the Avocado's one and only Space Robot!
ABK Updates
May 5th: James Titcomb reported that Microsoft had newly hired Daniel Beard KC to lead the appeal suit against the UK's Competition & Markets Authority; Beard is a leading competition barrister in Europe with a history of wins against the EU's European Commission competition regulator. Activision Blizzard King also hired its own power attorney. On May 24th, Microsoft officially filed its appeal of the CMA decision, with the substance of the appeal detailed here, and the hearings soon scheduled for the last week of July.
May 10th: Ethan Gach at Kotaku reported on how ABK's imminent return to office mandates have majorly exacerbated the publisher's ongoing hemorrhaging of employees, which hasn't reached Ubisoft levels but easily could do so. That report builds on Rebekah Valentine's excellent work at IGN from a few weeks earlier, which cites several public allegations from Blizzard workers about how many devs are leaving right now and ABK policies have severely hurt development progress just as devs warned it would. Blizzard teams are said to be "creating crisis maps of what [they] can or cannot ship."
May 11th: The CMA issued additional restrictions on Microsoft and ABK following the attempted block of their merger, publishing an interim order requiring the publishers to secure prior written consent from the CMA before any action related to purchasing shares in each other's companies directly or indirectly.
May 15th: As previously reported at Reuters, the European Commission antitrust regulator officially ruled to approve the proposed Microsoft-ABK merger on May 15th, weeks after the UK's ruling against it. The EC ruling is contingent on a single extra requirement, that Microsoft follows through and complies with its licensing agreements bringing first party software to the cloud gaming market outside its own services, both new and previously announced. The specific new deals from the EC that Microsoft agreed to are as follows: free licensing to all cloud game streaming services and customers in the European Economic Area for ABK games, as monitored by an independent trustee. This of course still doesn't address the issue of potential hardware-based dominance by Microsoft in the cloud market with Azure servers.
May 16th: Blizzard revealed a new roadmap for Overwatch 2 updates during an anniversary livestream, most notably announcing that the game's single player half is finally debuting in August 2023 at the start of season 6, but that it has, unsurprisingly, been massively scaled down from what was initially announced back in 2019 when they promised "hundreds of Hero Missions." They are cancelling the Hero Missions mode entirely, leaving only bespoke Story Missions, and of course the live multiplayer where these resources are actually being reallocated. Hero Missions were more procedural but also included massive skill trees that brought players back to the most fun and overpowered kind of abilities that have been stripped from multiplayer for balancing. The first six Story Missions will be released as part of Season 6 in August with intermittent additions in future seasons.
May 18th: Xbox officially began bringing its first party catalog to Nvidia GeForce Now as part of its attempted concessions towards equity in cloud gaming, releasing Gears 5 on the 18th followed by Deathloop, Grounded, and Pentiment on the 25th. The Boosteroid launch with the exact same four titles then occurred on June 1st.
June 2nd: For Bloomberg, Alex Wickham and Samuel Stolton reported that Microsoft President Brad Smith would meet with UK Chancellor Jeremy Hunt in London by early June to discuss the CMA's ABK ruling and potentially apply pressure on the appeal. Hunt criticized the CMA ruling previously. The threat of outright withdrawing Activision Blizzard King from the UK to salvage the buyout is likely to be raised even as it is dangerous for Microsoft/ABK as well.
Everything Else
May 3rd: Unity announced plans to close at least 20 of its 58 offices and fire 600 more people (8% of the company) after two previous major layoffs in the past year, as reported in the Wall Street Journal. Unity also newly announced a return to office mandate starting in September.
GIBiz reported that PUBG owner Krafton's lawsuit against netEase for copyright infringement via two PUBG clone games, and subsequent charge that s breached the 2019 legal settlement of the initial suit, officially went to trial in California.
Following from its PC release last year, Insomniac and PlayStation announced that Marvel's Spider-Man Remastered would release for PS5 as a stand-alone game on May 6th, after more than two years of only being in an expensive bundle. The remaster is also available as a $10 upgrade for owners of the original. This, alongside a free comic also released on May 6th and set in the game series' universe, is clearly timed as a promotional event in lead-up to the full marketing campaign of Marvel's Spider-Man 2 ahead of its incoming re-reveal and fall launch.
The first new Double Dragon game in six years was revealed, Double Dragon Gaiden: Rise of the Dragons, coming July 2023 to all current platforms from developer Modus Games.
THQ Nordic officially announced a Switch port of BioMutant coming November 30th 2023.
May 4th: Don't Nod announced the release dates of their next game Harmony: The Fall of Reverie, which will launch for Switch and PC on June 8th and release for PS5 and Xbox Series on June 22nd. A time limited demo for the game was also released on Steam and ran from the 4th to May 21st. The game was first revealed at February's Nintendo Direct and continues the developer's history with narrative adventures ahead of their AAA action RPG also scheduled for this year.
Bandai Namco and Supermassive Games shadowdropped a native Switch port for their horror adventure game The Dark Pictures: Man of Medan.
May 5th: First party PlayStation developer PixelOpus, creators of Entwined and Concrete Genie, announced that Sony is shutting it down as of June 2nd 2023, following the loss of Japan Studio. The developers were working on a PS5 game with Sony's Animation division at the time of the decision.
Embracer Group's Plaion gaming division is undergoing restructuring and layoffs as it dissolves and merges several major publishing branches, trimming the total projects under those three distinct publishers, as reported exclusively by James Batchelor at GamesIndustry.biz. Those three branches are Ravenscourt, Prime Matter, and most notably Deep Silver, which manages major IP like Saints Row, Dead Island, and Metro.
Developer Blowfish Games released a reveal trailer announcing Shadowman: Darque Legacy for a 2024 launch on PC, PS5, and Xbox Series. This comes after the recent remaster of the original 90s game based on the Valiant comics IP, but is a stand alone project that has been licensed separately.
May 7th: The first trailer leaked online for the long in development Five nights at Freddy's film from Blumhouse, which was produced with significant creative oversight from the reactionary zealot franchise owner.
May 9th: Pokémon captains Game Freak officially announced via press release their first new non-nintendo game in four years, Project Bloom, an action game in early development, published by Take-Two's Private Division department, and scheduled for a 2025-2026 launch.
French Indie World narrative adventure Dordogne was announced to be launching June 13th on all platforms.
Team Cherry officially delayed the launch of Hollow Knight: Silksong out of H1 2023 for further development and polish.
A Street Fighter 6 open beta running from May 19th to May 21st, with contents identical to the previous closed betas, was announced by Capcom as one final push ahead of launch.
A week later, Nintendo made its first official sales announcement for Zelda: Tears of the Kingdom, that it sold more than 10 million copies in its opening weekend, making it the fastest selling Zelda ever, currently tied for fourth in total sales for the series, and their best-selling game since Pokémon Scarlet and Violet, with over 4 million copies already sold in the Americas and over 2 million copies in Japan.
May 10th: Microsoft CEO Satya Nadella issued an internal memo announcing that the company is canceling its annual salary raise for full time employees this year, citing the economy despite the publisher's own profit margins.
Ubisoft confirmed to Kotaku's Ethan Gach that after years of a famous no-layoffs policy, it fired 60 customer service employees at two US and UK studios, committing to unacceptable plans the publisher already indicated earlier this year for how to respond to its ongoing debts and underperformance, including what's now confirmed as the biggest operating loss in the publisher's history at $500 million. Ahead of its Ubisoft Forward event in June, the publisher has recommitted to launching Assassins Creed Mirage, Avatar: Frontiers of Pandora, Skull and Bones, and "another large game" in the next year, which some sources suggest is the Star Wars game by Massive Entertainment.
May 11th: Summer Game Fest 2023 officially announced its full partners list, adding Disney for the first time while bringing back virtually every major publisher from previous SGF/Keigh-3 events.
As work continues on their League spinoff, Sexy Brutale developer Tequila Works finally announced that their former Stadia exclusive horror adventure Gylt will launch for PC, PS4/5, and Xbox One/Series on July 6th.
Keywords acquired developer Hardsuit Labs, a major freelance support studio which also was the original head dev for Vampire the Masquerade: Bloodlines 2 before being canned from the project two years ago.
The last major marketing event for Zelda: Tears of the Kingdom prior to its massive launch was an extended series of Treehouse Live gameplay livestreams.
Riot Games appointed A. Dylan Jadeja as its new CEO after six turbulet years under the tenure of Nicolo Laurent.
May 12th: Almost two years after the first of multiple reports about cofounder Steve Gaynor's workplace misconduct at Gone Home developer Fullbright and his departure from the upcoming game Open Roads, Gaynor announced that Fullbright is now continuing as his one man studio while the Open Roads developers have fully divested themselves from Fullbright as the independent Open Roads Team.
Major mobile studio Super Free Games was newly sued in California for gender discrimination by a recently former employee, who testifies that she was fired while pregnant after more than five years of experiencing unqualified men continually rewarded and prioritized over her by the company, and that every woman there has experienced the same treatment.
Developer Deviation Games faced mass layoffs as reported by both Jordan Middler at VGC and their own ex-employees on social media, with as many as 90 workers fired after apparent complications at Deviation's game project, a PlayStation exclusive first signed in 2021. Deviation's game is claimed to be outright canceled by noted huge asshole Colin Moriarty, and another exclusive partner game is rumored to have been canceled and devastated its developer's workforce by more minor asshole Tom Henderson. It's a very stark gap from PlayStation Studios' treatment of these devs to Jade Raymond's Haven or Firewalk seeing a red carpet treatment treatment of acquisition and major Showcase slots, after they all started from the same point of being founded specifically to serve Sony's live service agenda.
Right before a scheduled May launch, Frictional Games delayed the launch of Amnesia: The Bunker once again, to June 6th due to "unforeseen certification issues."
As much as I hoped to never talk about this game again: Following from its PS4 and Xbox One launch on May 11th, WB delayed the release of Hogwarts Legacy's Switch port again, from July to November 2023.
May 15th: The prospective union at Sega of America publicly accused Sega corporate of deliberately delaying their election for weeks past its deadline.
A German games site reported that an Austrian court ruling on FIFA card packs being illegal gambling became final after going unchallenged upon reaching its deadline for being appealed. This will require refunds from PlayStation to players in the country and potentially provide a foundation for similar action on loot boxes in other major games.
CDPR fired 29 developers working on The Molasses Flood's Witcher spinoff Project Sirius after its recently completed soft-reboot of the project.
Amazon Games and Embracer Group announced that they are making a new Lord of the Rings MMORPG for PC and consoles, in early development at Amazon's New World team Amazon Orange County. Like with the publishers' collaboration on Tomb Raider, Amazon will publish the game and Embracer is just licensing it out to a distributor with greater funds and infrastructure. This comes after a previous new LOTR MMO was canceled and without current word on what this project means for the longstanding LOTR Online.
Developer Sharkmob announced that, due to underperformance, their battle royale Vampire the Masquerade: Bloodhunt is ending active development after a year and turning off monetization as of September 26th. Sister game Bloodlines 2 is still nowhere to be found.
Indie prehistoric farm game Roots of Pacha, which I previously covered, was delisted from Steam mere weeks after launch due to a newfound dispute between developer Soda Den and publisher Crytivo over control of the game. After three years of collaboration leading up to an April 25th launch, Soda Den was dissatisfied with Crytivo's terms of ownership over the game. Soda Den claims they (paraphrasing) "sought an amicable internal resolution but weren't able to achieve it," while Crytivo says that on April 27th, Soda Den attempted to abruptly void their contract with the publisher and remove Crytivo's access to the Steam page, at which point Crytivo went to Valve and authorized it to delist the game per its policy about disputes like these. On May 26th, Roots of Pacha returned to Steam upon announcement of a settlement and official parting of ways between Soda Den and Crytivo.
Saudi Arabia's Public Investment Fund expanded its gaming stake again by buying more shares from EA, going to 9%.
May 16th: Publisher 505 Games unexpectedly announced Hawken Reborn with a reveal trailer, a reboot of the failed decade old cult classic mecha game, now as a single player story driven shooter rather than the cool looking but limited ftp multiplayer game of old. 505 shadowdropped the game's Early Access release on Steam at the same time. It has not been well received.
Developer Alex Seropian of Industrial Toys commented on the cancellation of Battlefield Mobile and death of his studio from earlier this year, explaining how both changes in the mobile market and the failure of Battlefield 2042 directly led to those events.
The latest Game Pass update confirmed the launch of timed exclusive indie Planet of Lana and the Xbox console/Game Pass debut of Chicory: A Colorful Tale.
A new ESRB listing looks to confirm an Xbox port for Stray, and I gotta shout out Destructoid's headline work in particular here.
Nintendo announced that Nintendo Switch Online pack-in game Pac-Man 99 will be shut down throughout the fall of 2023, culminating in a full delisting on October 8th, two and a half years after its Spring 2021 launch. The game will only remain available to previous installers in its three offline modes.
May 17th: Telltale Games and Deck Nine announced that The Expanse will launch on July 27th, releasing one of five episodes every two weeks through September
Take-Two Interactive had its latest earnings report like almost every other publisher, where it made projections not just about this current fiscal year but the next (April 2024 to March 2025), indicating extreme confidence about the launch of "several groundbreaking titles" next year, all but explicitly mentioning Grand Theft Auto 6.
May 18th: After weeks of buildup teasers, NetherRealm and WB Games officially released the full cinematic reveal trailer for Mortal Kombat 1, scheduled for a September 19th 2023 launch on PS5, Xbox Series, PC, and Switch. This is the twelfth mainline entry and first series reboot since 2011's Mortal Kombat, which is why the title is like that. The game's story continues from MK11's Aftermath expansion, where Liu Kang ascended to godhood and rewrote reality as the new main villain. Kang, Scorpion, Sub-Zero, Raiden, Kung Lao, Kitana, Mileena, Shang Tsung, and Johnny Cage are all confirmed as returning playable characters. A new mechanic called Kameo Fighters was announced, akin to Marvel vs Capcom's Assist Fighters. The gameplay reveal is confirmed to be at Summer Games Fest Kickoff on June 8th.
The Premium and Kollector's Editions pack in six full characters and five Kameo characters from the game's DLC. The title and platforms leaked a couple weeks ahead of reveal alongside rumors about new licensed characters in the DLC lineup. An Amazon Italy listing then seemingly leaked the first six DLC characters, with DC's Peacemaker, The Boys' Homelander, and Invincible's Omni Man as guest fighters, plus series veterans Quan Chi, Ermac, and Takeda. Peacemaker and Homelander were both part of the previous rumors.
CI Games and Hexworks released a gameplay reveal trailer announcing that their soulslike reboot Lords of the Fallen (2023) will launch on October 13th.
Developer Color Gray Games announced that their acclaimed indie adventure game The Case of the Golden Idol would release for Switch on May 25th after a PC launch last year.
Behaviour Interactive announced two new spinoff games for their signature Dead by Daylight franchise, a multiplayer game by subsidiary Midwinter Entertainment and a narrative adventure by Supermassive Games.
Sony provided new details on its PlayStation 5 Access controller ahead of anticipated reveals for other upcoming hardware.
A class action lawsuit by parents has been filed in California against Nintendo for loot boxes in Mario Kart Tour, charging pay to win design, exploitation of minors, and refusal to refund customers after removing the loot boxes last September.
May 19th: In the face of apparent financial difficulties, indie dev Brace Yourself Games fired roughly half of its staff and shelved some of their current projects, as reported first by now former employee Crystal Savin and soon confirmed by the company. Brace Yourself continues development/support on Rift of the NecroDancer, the latest Crypt DLC Synchrony, the recently launched Phantom Brigade, and one of the previous unannounced games. Brace Yourself's official statement proclaimed they are providing severance packages
May 22nd: All Elite Wrestling, developer Yuke's, and THQ Nordic/Embracer Group finally officially announced the launch date of AEW: Fight Forever as June 29th 2023 for PC, PS4/5, Xbox One/Series, and Switch, as the company's latest competition against fellow wrestling frontrunner WWE and its own long-running game series. A new 30 minute gameplay preview was released soon after.
Due to a retailer leak already spoiling it, Devolver Digital officially announced that a Switch port of Weird West: Definitive Edition is coming in the future.
May 23rd: Creative Assembly revealed Total War: Pharaoh for a launch on PC in October 2023.
Sega announced that Samba de Amigo: Party Central's launch date is August 29th 2023. Sega also fired 121 people at Company of Heroes developer Relic.
There more new veteran-dev studios were founded, NetEease subsidiaries Bad Brain Games by ex-Ubisoft folk and Pincool by Dragon Quest's Ryutaro Ichimura, and independent team TTK Games by ex-DICE devs.
May 24th: The other events of May 24th include: Embracer Group's next major acquisition or partnership deal, worth more than $2 billion, had just fallen through, which was announced at the latest earnings report, immediately causing a severe downturn in shares and projections for this new year's earnings. The subject of the deal is unconfirmed, but negotiations were said to have been ongoing for seven months starting with a verbal commitment in October 2022, and escalating to finalized documentation and "global advisories onboard." Embracer requested the night before to announce the deal at its Q4 earning report, at which point the partner abruptly withdrew. I, purely speculatively, wonder if the partner was Xbox, given the reports of collaborations between the two and the potential risk of inviting further scrutiny on the already struggling ABK deal.
PlayStation Showcase
Its first major first party event since Fall 2021, Sony proceeded to show off a vast suite of really cool third party games largely also available for other platforms, and six fully exclusive games, four of which are all live service multiplayer shooters and were largely shown off with CGI. Claims of a second major event are already circulating, and it's hard to tell how much one wants it to be true versus actually finding it plausible. The very first game shown off was first party title Fairgame$ coming to PS5 and PC at an undetermined time from Haven Studios, which is somewhere between Payday and Watch Dogs as a Robin Hood cyberpunk heist game, but also still a competitive shooter. The Gauntlet reboot's developer Arrowhead then revealed their first game in eight years, Helldivers 2 coming later in 2023 to PS5 and PC. As a newcomer to this exclusive series, I remain unsure of whether the third person co op shooter is nailing its Starship Troopers tone.
Next, the long line of third parties began with a new gameplay trailer for EA's magic FPS Immortals of Aveum, and a first trailer for Ghostrunner 2 1 from One More Level and 505, both coming to PC, Xbox Series, and PS5 in 2023. As someone who played my fair share of the original entry in this cyberpunk parkour action series, my insight amounts to, hey, there's a motorcycle now! Phantom Blade Zero was revealed by S-GAME, an independent Chinese developer climbing the ladder for the past decade plus by building the Phantom Blade series first as simple RPG Maker titles before getting to this new 3D semi-open semi-Soulslike experience. This game is in early development with no release window, and S-GAME has no current exclusivity deal with hopes to reach platforms beyond PC and PS5 if practically possible.
Giant Squid and art director Matt Nava (who spun off from thatgamecompany to preserve the spirit of their past games with new titles like Abzu and The Pathless while TGC got into microtransacty nonsense) revealed their latest game Sword of the Sea. Sword of the Sea is focused on propulsive hoverboard-surfing through oceans and deserts, it has no current release window and is currently only set for PS5 and PC, but both its predecessors were only timed exclusives. Croteam and Devolver Digital had a cinematic reveal trailer for the decade in the making first person sci fi puzzle game The Talos Principle 2, coming later in 2023 to PS5, Xbox Series S|X, and PC.
Devolver is also publishing the next several games featured, starting with Neva coming in 2024 to PC, PS5, Xbox Series S|X, and Switch as the second title from Gris developers Nomada. The action game's 2D animated reveal trailer focuses on the tragic backstory leading into how a woman and a wolf cub are left to fend for themselves together. Devolver and All Possible Futures premiered a second trailer for 2D-3D action platformer The Plucky Squire, reconfirming a 2023 release, its launch platforms of PS5, Xbox Series, Switch, and PC, and its status as one of the most exciting games of the year. I find it funny that even Devolver is getting in on the same 'reveal games on biggest possible platform, deep dive in your own show' strategy as bigger third party publishers.
Indie dev The Gentlebros revealed Cat Quest: Pirates of the Purribean, a second sequel to their previous open world action RPGs, this time of course with a pirate theme. It's set to launch in 2024 for PC, Switch, PS4/5, and Xbox One/Series. Square Enix inevitably brought another Final Fantasy 16 trailer ahead of its PS5 launch later this June, but without the demo shadowdrop everyone expected. Square Enix also revealed Foamstars coming to PS4/5 with full gameplay footage, a game borrowing very heavily from Splatoon, but with more conventionally horny, Kpoppy, NFT-bait character designs and a extra 3D gameplay element. Anyway, Tuxedo Labs' Teardown, the acclaimed, viral destruction/heist game in voxel style, was announced as finally coming to PS5 and Xbox Series S|X later in 2023.
After years of rumors, Konami of course officially revealed Metal Gear Solid Delta: Snake Eater (AKA MGS3Remake) via a cinematic teaser trailer about the food chain of predators in the Soviet forests, ending of course with Naked Snake himself. The trailer was punctuated by a card announcing MGS Master Collection Volume 1 coming Autumn 2023 to "the latest platforms." Volume 1 features the original MGS 1-3 and two Metal Gear games, all largely identical to their previous remastered forms in the previous long defunct HD Collection/Ultimate Collection. The Volume 1 subtitle sets us all up for a Charlie Brown and the football moment of thinking MGS4: Guns of the Patriots could get rereleased for the very first time.
In an interview with Adam Bankhurst at IGN, Konami provided many additional official details about Snake Eater Remake and Master Collection in the days after the trailer's premiere: Both games are being developed by an undefined internal Konami team (called just Developer Team in marketing materials), without any input from KojiPro's Hideo Kojima or Yoji Shinkawa, and with support from port and rerelease specialists Virtuos. Most recently known for the acclaimed Nier Automata Switch port (and having just opened a new office in Warsaw), Virtuos was consistently mentioned in past leaks and rumors about this project. The remake is exclusively using the original game's audio in remastered form. More MGS series remakes are on the table, while Konami is not publicly discussing the possibility of brand new series entries.
Towers of Aghasba was revealed next from self published developer Dreamlit, an open world fusion of fantasy action RPG and community building sim, coming Summer 2024 to PC and PS5. Remedy debuted the gameplay reveal and launch date for Alan Wake 2, coming October 17th 2023 to PC, PS5, and Xbox Series S|X as a digital exclusive. The game features a new parallel player character of Saga Anderson alongside the eponymous Wake, and a system of dynamically what order in which their stories can be completed. Ubisoft premiered a gameplay reveal trailer for Assassins Creed Mirage, styled as a throwback to the series' earliest days and launching October 12th 2023 after the series' longest ever hiatus. Due to its smaller scale and the publisher's recent sales difficulties, AC Mirage is is confirmed to be launching at a reduced base price of $50 with free cross gen upgrades for Xbox and PlayStation. Capcom returned from last year's events with one more pre-launch story mode trailer for Street Fighter 6 and the first full trailer for Dragon's Dogma 2 with gameplay reveal. The action RPG still has no release window, but it promises a major evolution from its decade old cult classic predecessor when it launches for PC, PS5, and Xbox Series S|X.
Cygames had a new trailer for their action RPG Granblue Fantasy Relink, delayed again to Winter 2023 for PS4/5 and PC. Indie dev Hadoque revealed their debut game Ultros, a gorgeous psychedelic 2D Metroidvania coming to PS4/5 and PC in 2024. Tower of Fantasy, a gacha microtransaction open world mobile game, that is to say a Genshin Impact clone, got a trailer for its PlayStation ports. The dedicated PSVR2 section featured: FNAF Help Wanted 2, first gameplay for RE4make VR, Arizona Sunshine 2, Crossfire Sierra Squad, Synapse, and native PSVR2 Beat Saber alongside a new Queen pack. First party PlayStation returned in full force right at the event's end, including a Gran Turismo Movie trailer and the vaguest teaser trailer for Firewalk's Concord. Concord is a competitive multiplayer sci fi FPS set for simul launch on PS5 and PC in 2024, but nobody could blame you for not knowing that from the trailer, I only knew it because when I covered Firewalk's acquisition, the studio directly said its debut title was exactly that.
Bungie had two games appear, both of which are coming to Xbox Series S|X day one per the terms of the developer's contract from its buyout last year: Destiny 2 expansion The Final Shape, which will be fully revealed at a dedicated event in August and features a very special character's return, and Marathon. Taking Bungie outside of Destiny for the first time in a decade, this reboot of the very first ever Bungie game series had a wonderfully visually stylish trailer, but is confirmed to be multiplayer only as a PVP extraction game. Sony closed out the Showcase with Marvel's Spider-Man 2, and also by officially revealing one of several rumored new hardware, AKA Project Q, a dedicated handheld device with full DualSense capabilities that exclusively plays PS5 games streaming to the device. Yes, they just reinvented PS Vita remote play/the Wii U. The source that originally leaked Project Q says to expect a ovember 2023 launch, and atrocious battery life for a streaming device.
Insomniac answered many questions with the arrival of their long-awaited, extended Marvel's Spider-Man 2 gameplay reveal, but a final release date was not one of them. Both Queens and Brooklyn are confirmed as new expansions to the world map, combined roughly equaling the size of the game's Manhattan, and Queens was featured in the first look at Peter's new Venom suit gameplay abilities. Gliding web wings have been added to both Peter and Miles' suits, and the player switches between both characters throughout the featured setpiece. Kraven and the Lizard were both shown off as new villains.
May 25th: THQ Nordic and Embracer Group premiered a Showcase for the Alone in the Dark Remake, announcing that it will launch on October 25th 2023 for PC, PS5, and Xbox Series S|X, that it will star Stranger Things' David Harbour and Killing Eve's Jodie Comer as the game's player characters, and that a prologue demo of the game would release right after the show.
For the next GBA NSO update, Nintendo released all three remaining Super Mario Advance games, expanded rereleases of Super Mario Bros 2, Super Mario World, and Yoshi's Island.
A new gameplay trailer released for Warhammer 40K's Space Marine 2.
May 26th: In conjunction with what was and wasn't seen at the PlayStation Showcase, Jason Schreier issued a new report at Bloomberg, explaining that every live service in development for Sony underwent a rigorous assessment by Bungie, as the original successful live service devs, and not every game passed their tests, leading to some projects canceled or downsized and resulting consequences for their teams, like we reported earlier. Schreier revealed that Naughty Dog's multiplayer Last of Us game is one such project that failed said evaluation even after four years in development, delaying its release and downscaling its production to a smaller team, with many devs reassigned to other projects (and some reportedly laid off). Naughty Dog publicly responded to confirm that the game is delayed and that a "new single player experience" is in development alongside it at the studio.
Square Enix released two new trailers for Dragon Quest spinoff entries, revealing development for a new Dragon Quest Monsters game for Switch, and the launch of Infinity Strash: Dragon Quest The Adventure of Dai, which is coming September 28th 2023 worldwide for PC, PS4/5, Switch, and newly Xbox Series S|X.
Marvelous-Xseed released a game showcase with multiple new announcements for the Story of Seasons and Rune Factory series among others. Even with Story of Seasons: A Wonderful Life Remake's international launch still weeks away, both a multiplayer spinoff in early development and the next original mainline entry were revealed. Meanwhile, Rune Factory 6 was officially confirmed alongside a reveal for spinoff entry Rune Factory: Project Dragon.
Team Ninja and Koei Tecmo announced the Battle of Zhongyuan DLC for Wo Long: Fallen Dynasty and that it will launch for all platforms June 29th.
John Beech became the new creative director at PlayStation's Media Molecule after its leadership departures in recent months.
Blackbird Interactive, Gearbox, and Embracer Group officially delayed Homeworld 3's launch again, pushing it out of H1 2023 at just about the last second and into February 2024.
Responding to a leak, Turn 10 Games officially revealed the cover art for the upcoming Forza Motorsport and confirmed that it will appear at June's Xbox Games Showcase.
May 28th: Second-string crowdfunding platform Fig abruptly went permanently offline. Best known for supporting Double Fine, Obsidian, and inXile from 2015 until…Xbox bought all of those developers, Fig always struggled both in general functionality and competition against the likes of Kickstarter and Indiegogo. Both Double Fine and Homeworld 3's Blackbird weren't notified ahead of time about Fig ending service, and immediately began working to transfer archives and communications to a new host.
May 30th: Major conflict broke out between Riot Games and League of Legends esports players at the end of May. This started when Riot introduced rule changes cutting teams in the Challenger's League from 16 to 7, threatening roughly 70 jobs in the field according to the LCS Players Association, which then proceeded to vote in supermajority to go on strike in protest. Riot responded in retaliation by attempting to mandate teams to accept scab players, and then threatening to cancel that league's entire season and disqualify them from this year's worldwide competition.
After working at Capcom since Mega Man 7 in the mid-90s and most recently contributing to Mega Man 11 and Street Fighter 6, veteran producer Kazuhiro Tsuchiya quietly revealed that he had recently left Capcom.
The Pokémon Company and Creatures Inc. confirmed previous reports about changes in leadership with further clarification on both Ishihara and Hip Tanaka's replacements and their ongoing new roles.
May 31st: The Japanese independent developer Vanpool announced that it was shutting down effective immediately. Vanpool was a long-time exclusive Nintendo partner, creating the Dillon's Rolling Western series for 3DS and providing support development for many games, especially HAL Lab's Kirby series. It's distinctly possible that this is a situation much like the late Alpha Dream, where the company financials make continued support or outright acquisition impractical, so a shutdown followed by widescale developer recruitment is chosen instead.
Both Firaxis and CDPR separately announced further layoffs of about 30 people each, with the latter specifically being the Gwent team as that game's support comes to an end.
Hot Wheels Unleashed 2 – Turbocharged was revealed by dev/pub Milestone for an October 19th 2023 launch for all cross-gen platforms.
The rebooted, ever questionable Six Days in Fallujah was announced to be releasing i Steamn Early Access on June 22nd 2023, with its 1.0 launch currently anticipated for 2024.
Various former CDPR developers, including Cyberpunk 2077 director/Witcher 3 co-director Mateusz Kanik, founded their new game studio Blank.
God of War Ragnarok art director Raf Grassetti announced that he was leaving PlayStation for the production of an original AAA game at Netflix, joining Halo's Joseph Staten and Overwatch's Chacko Sonny among others.
June 1st: Nintendo unexpectedly announced its next first party game, Everybody 1-2-Switch, via reveal trailer with a June 30th launch date, practically a shadowdrop.
Oh boy. I have quite the history with this little game. I heard about it in vaguer terms back in Fall 2021, first reporting on it in a Patreon-exclusive feature in April 2022, then a couple months after that the newly retired Imran Khan had a great deep dive piece on it that went very viral in a way my article obviously couldn't, and I covered that in turn. Khan and I, more than a year before this actual public reveal of the game, both accurately described it as a 1-2-Switch sequel with smartphone integration and larger player groups, just like in a Jackbox Party Pack.
Anyway, the actual important part to understand here is that this 1-2-Switch sequel almost launched in 2022, but was so internally controversial over its poor quality combined with a full retail price that it sat on the shelf for an extra year as Nintendo leadership debated over what to do with it. Ultimately, executives were unsurprisingly unwilling to cancel it outright after coming right up to launch, the game's price has been slashed from $60 to $30 and its marketing budget has clearly been reduced, with only two still images released so far. But what exactly is wrong with the game you ask? Clearly not the delightfully inexplicable Horse Host character. It just playtested absolutely horribly as a tediously paced and overly sanitized attempt to recapture Jackbox Games' appeal. Also, pastel Joy-con controllers will launch alongside the game.
Jason Schreier's latest report covered the behind the scenes story of Arkane's flopped Redfall. Citing more than a dozen anonymous internal sources, Schreier describes Arkane Austin developers as unsurprised by the game's poor reception after experiencing difficulties throughout its long production. It started back in 2017 after Prey's launch: Zenimax was frustrated with Arkane's consistent financial underperformance, pushing for implementation of microtransactions and live service designs across their games, hoping that would increase the publisher's value ahead of its already planned sale, and Redfall as a multiplayer first game with premium cosmetics was pitched off that mandate.
Staff at the studio questioned if a multiplayer game could retain their design philosophy, were frustrated by leadership's unclear, derivative direction on how to achieve that, and floundered as a small team expected to pull off AAA, multiplayer, and open world. An unsatisfying and poorly led project, combined with poor pay and working in the increasingly socially inhospitable Texas. Faced with such bad conditions, roughly 70% of the team that made Prey had left Arkane by the end of Redfall's development.
Once a buyout was ultimately finalized with Microsoft, Arkane devs widely, vocally hoped that Microsoft would reboot the game as a single player project or simply cancel it, but Xbox's infamous hands off policy left them floundering while marketing pushed it hard. The game made little change or improvement over years of attempted polish and failed synchrony between multiplayer and singleplayer elements, only managing to strip out most microtransactions ahead of launch thanks to other mounting public controversies.
Facebook/Meta released a Meta Quest Gaming Showcase, detailing new VR games and the next step for its VR hardware line. The backwards compatible Meta Quest 3 headset is set to launch in Fall 2023 while its predecessor received a pricecut returning it back to before the increase last year. One game newly revealed at the event was The 7th Guest VR, a full remake of the horror adventure game classic coming to Meta Quest 2 and 3 and other PCVR platforms later in 2023.
Square Enix's Front Mission 1st Remake was announced as coming to PC, Xbox One/Series, and PS4/5 on June 30th after its timed exclusive launch on Switch late last year.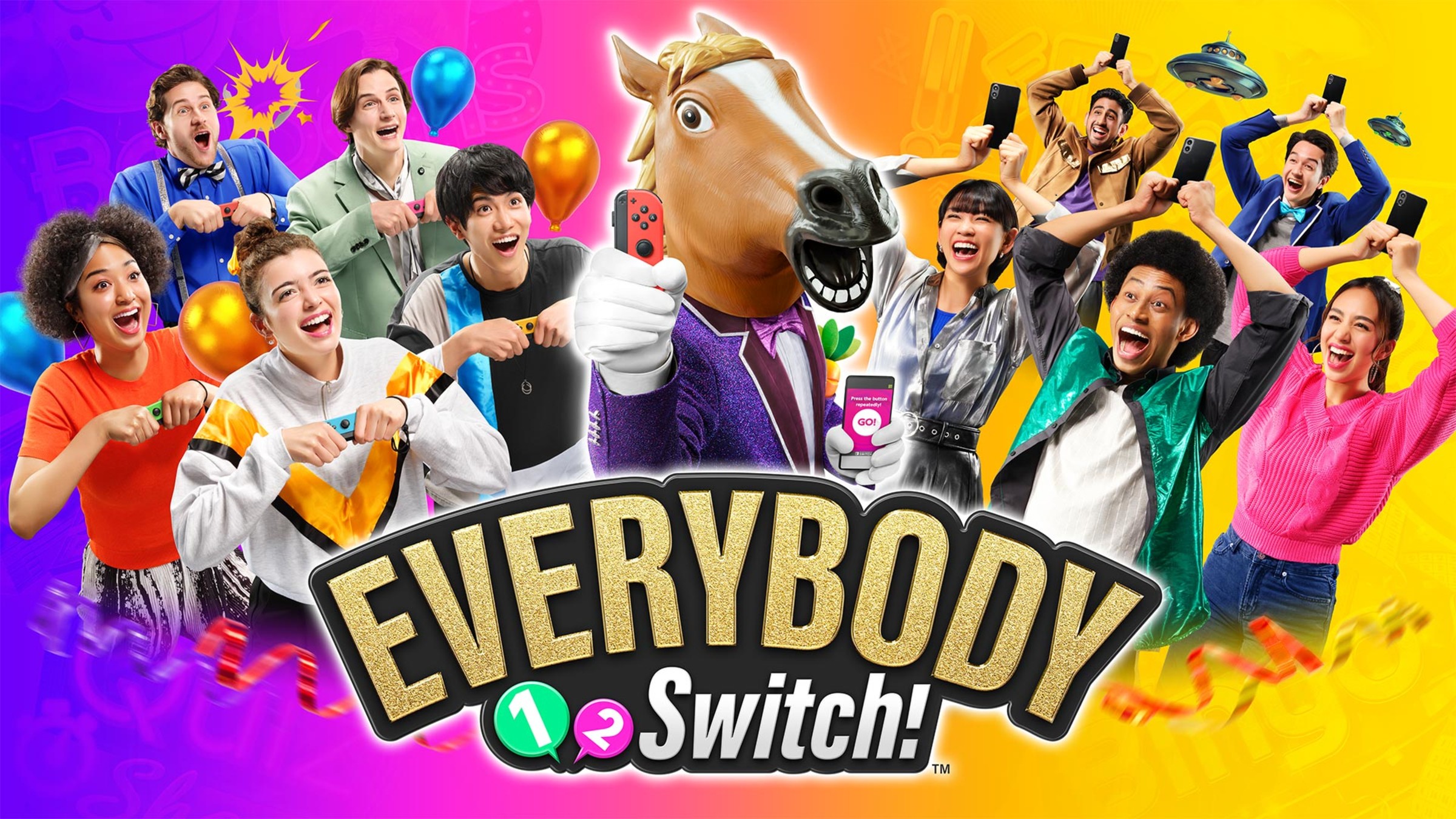 June 2nd: As originally reported by Kotaku Australia, Electronic Arts made its internal support team Firemonkey Studios the latest industry victim of mass layoffs, firing up to two thirds of total developers and pivoting the studio exclusively to supporting The Sims rather than several games' live service teams. A press release by Nike also newly revealed that EA has also agreed to feature Nike NFTs in future EA Sports game, in a banner PR day for the game industry's former least favorite company.
After developmental difficulties, dissatisfaction in the game's direction, and financial troubles, The Game Band officially announced the end of support for their communal cult hit Blaseball.
With its marketing still on pause until after FF16's launch, Yoshinori Kitase gave a development update on Final Fantasy 7 Rebirth, saying that they are "working on nailing down a release date" within its previously announced Winter 2023 window, as development "progresses smoothly and according to plan."
There's no real way to justify including this here as far as news goes. But at the end of the day this is my work, and nobody who's still reading and enjoying my work should really be surprised by or mind something like this. I really recommend the lovely video and article linked here, where Fallout cocreator Tim Cain discusses his history of coming out and being a queer person in the games industry on the precipice of a rather pivotal and frightening Pride month.
June 5th: As I previously covered back in January, Apple officially announced its very long in development premium VR/AR headset, with a final title of Vision Pro, a final pricetag of (starting at) $3500, and a currently scheduled release window of Early 2024. It has a two hour battery life. The event's most prominent software announcement was from Kojima Productions, announcing a Mac port of Death Stranding: Director's Cut coming this year supported by Vision Pro, with a promise for future support by KojiPro.
Microsoft reached a $20 million settlement with the US' Federal Trade Commission over Xbox's handling of children's account data on the platform.
Nintendo Switch Online was updated with four more games, all for the base tier of the service: Kirby Tilt n Tumble and Blaster Master: Enemy Below for Game Boy Color, Mystery Tower/Tower of Babel for NES, and Harvest Moon for SNES! Under the title of Farm Story, the original Harvest Moon had already been released on nSO in Japan (they received Super Ultra Baseball this month), but this is the first time that the series has seen rerelease under the legally dubious but more famous title in this generation, indicating that the legal issues are resolved for future titles like Harvest Moon 64.
As Dead Cells officially reached its ten million copies sold milestone, its developers announced it will receive major support at least through the end of 2024, alongside development of multiple new games, including some major IPs.
June 6th: Rebekah Valentine reported for IGN that EA is in the midst of finalizing a deal with Broadsword Online Games to fully take over development of the Star Wars: The Old Republic MMO from Bioware, to continue its current outsourcing initiatives and allow Bioware to fully focus on the upcoming Dragon Age and Mass Effect sequels. Broadsword, who EA publicly confirmed its talks with after the article's publication, currently supports Ultima Online and Dark Age of Camelot, and was founded by ex-Bioware Rob Denton, who worked for TOR early on. The current TOR team has a majority of staff expected to transfer directly to Broadsword's team, but the remainder face the risk of layoffs if they can't secure new roles at Bioware or EA.
Nintendo premiered a brief new trailer for Pikmin 4 ahead of its July launch, revealing that the game newly features a customizable player character, sent to rescue a once again lost Olimar and his own previous rescue team.
---
A whole lot of time and effort goes into making my work here possible. Please show your support however you can to help keep this going, whether that means sharing these articles wherever and to whomever there might be interest, or for those able to, donating to my Patreon dedicated specifically to these writings, which is linked here: https://www.patreon.com/lilytina
Thank you to Marcus TAC, Katie, Brakeman, Jarathen, Sloot, Ninjaneer, Prestidigitis, Frosst, AJ, Nemrex, Stasia, Belladonna, Suoly, Professor, Alanna, Dashboard, Monsoon, CMC, and everyone else among them for your personal and financial support of this project. Thank you everyone for your reading!